Olga Kouklaki.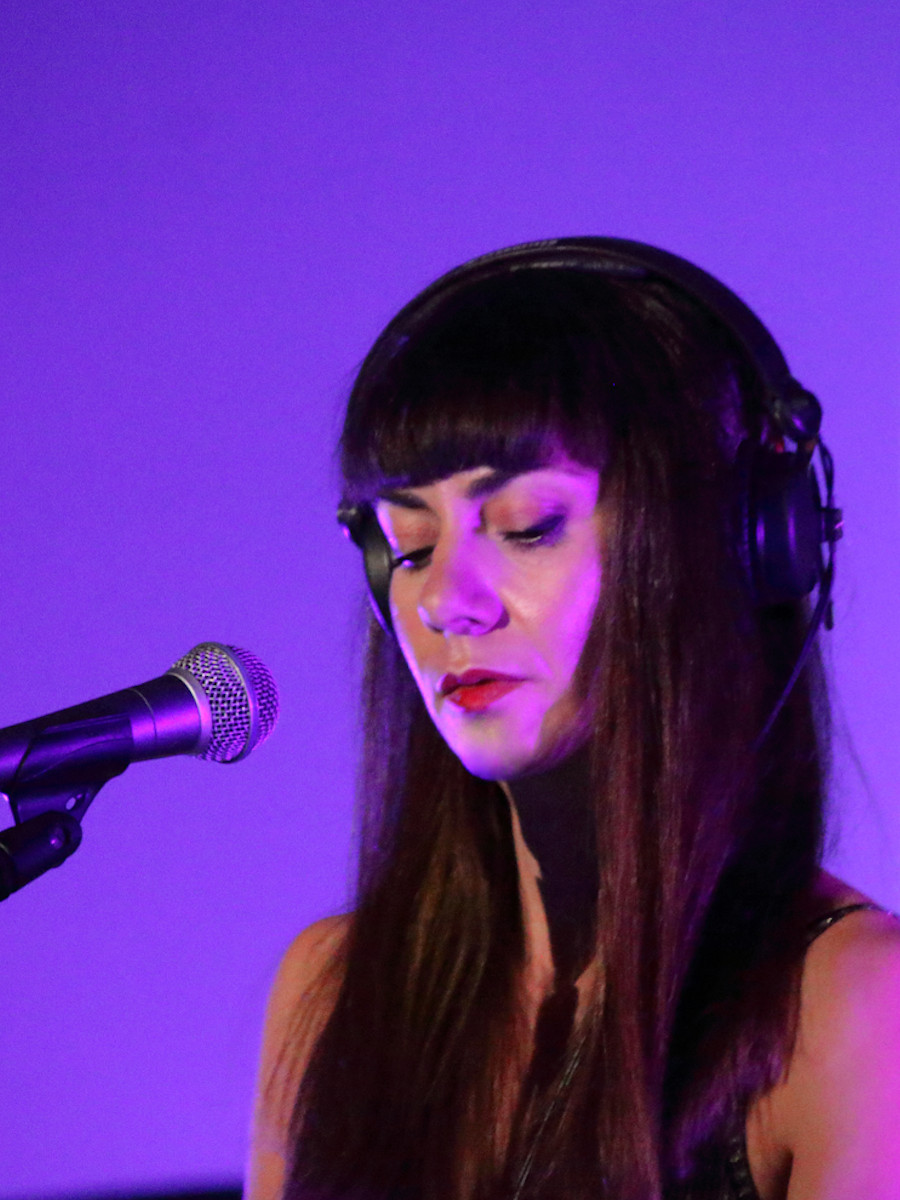 Born in Athens-Greece, Olga starts playing the piano at the age of 8 and never quits music since. While having her classical music studies, curiosity brings her into the electronic scene. She starts dj-ing in Greek bars and clubs and learns music production. In 2001, she moves to Paris and continues dj-ing while taking courses in interior design, classical piano and contemporary music.
On January 2003, she releases her first track "Don't look at me" (UK label Sumsonic), under the alias ODD, which was remixed by Paul Rogers among others. Then, she starts collaborating with the French label F Communication and participates in the live project of Jay Alanski (aka Reminiscent Drive) as a programmer-keyboard player while keeping on dj-ing.
In between 2003-2006 she records vocals for Fred Avril track "Tv Dinner" (album "Member's Only", label F Communication) and for Poni Hoax's track "Budapest" receiving great reviews all over Europe. "Budapest" is included in various compilations such as the UK's Fabric 23 Compilation. Moreover, she participates in the live projects of Bang Bang and Nouvelle Vague as a Programmer-keyboard player while composing and working on her own project.
In 2007, her EP "Getalife" including Blackstrobe's Remix and her album "Getalife" are released by "The Perfect Kiss / PIAS" receiving great press reviews.
In 2008 she composes and presents music for 2 silent avant-garde films ("Entr'acte" and "Les Aventures de Villar") for the French Film Festival held in ATTIKON Cinema in Athens (CINEMIX). Moreover, she takes part as a member of jury in "Festival de 4 écrans" (European films) held in Paris, and in "Public Digital Film Festival" held in Athens.
In 2009 she remixes Greek singer's Dimitra Galani track "Den Ise Edo" (Sony Music Greece). In addition, she records vocals for French artists Patrick Bouvet (track "Night Call") and Poni Hoax (track "The soundtrack of your fears").
In 2011, "Her Own Right" track from her album "Getalife" is placed in the French movie "La Nuit" with Sara Forestier and Roschdy Zem while the same track is also placed in MAFIOSA TV Series (Saison 3) in France.
In 2012 she releases her second personal album "I U Need" featuring artists Melanie Pain, Liset Alea, Tim Keegan, Fred Avril. Album receives great reviews and appears as N°1 best selling album in Virgin Megastores/ Grand Boulevards in Paris. Track "Stop" from the album "I U Need" is placed in the French movie "Mobius" with Jean Dujardin and Tim Roth.
In 2013, album "I U Need" is re-released as a bonus track version including remixes by: Jori Hulkkonen, T. Finland, Marcello Giordani, Teeel, Nouvelle Vague, NTEIBINT, Thodoris Triantafillou & Cj Jeff among others. She records vocals for Jori Hulkkonen's track "Do it" (album "Negative Time").
In 2015, she collaborates with Nomi Ruiz (aka Jessica6) and their EP "Fist /Love Is Gone" gets released by EMI/UNIVERSAL MUSIC GROUP. Track "Fist" gets on rotation at KCRW Radio Station in the US. Then, she collaborates with Savvas Ysatis and their tracks "White Holy" and "Big Fish Fight" get released by Get Physical Music.
In 2017 she performs Live for TEDx's ("Game Over Play Again") in Nicosia (Cyprus) and she releases track "Low Road" on Get Physical Music. Her EP "Charmer's Pavilion" including 3 original dance tracks and remixes from Giom and Tokita is released by Supremus Records on 2018. Same year, she remixes Yasmine Hamdan's "Balad" track which is released by Crammed Records.
In 2019, she collaborates with French artist Kid Loco. Her track "La nuit la plus tendre" is released on "Chill out Sessions by Kid Loco" compilation. Kid Loco's new album "The Rare Birds" including tracks "Unfair Game" and "The Bond" written by Kid Loco and Olga Kouklaki get released by Wagram while the single "Unfair Game" gets remixes by artists Patawawa, Ravages, Del'amott & Carlos and Olga Kouklaki herself.